Maybe you've heard about them, maybe not. Korean series, commonly called Korean dramas, are becoming more and more popular around the world. At this moment, the new drama 'Descendants of the sun' is at least taking all over Asia. It was sold in Japan as the biggest deal in 3 years, the main actor is doing fanmeeting in China, and the ratings are all over the roof. And all Korea is crazy about it. With only 6 episodes, it broke the record of 'My Love From The Star' who took Asia by a storm in 2013.
Main series
If you go back in time, the series 'Full House' from 2004, (with Rain and Song Hye-kyo), has a classic plot: a man and a woman forced by fate to live together through marriage contract, but we all love it. It is one of the first dramas.
Everybody's first drama is 'Boys Over Flower', famous for its F4, Flower 4, a group of 4 rich and handsome high schoolers who have total control over their school. There's a lot of overaction and cliches, but everybody has to watch this one at least once!
Let's see more recent dramas. In 2013, 'My Love From The Star' was (and always is) a big hit. The story is about an alien who came to earth 400 years ago and his love, a great actress Cheon Song-Yi. You will love her, and how Jun Ji hyun played as her.
In 2014, there was 'Healer' (with actor Ji Chang Wook and actress Park Min Youn) an action filled drama with a super cool well-written plot.
In 2015, there is 'Kill me Heal me' with actor Ji Sung who plays a guy with his personality scattered into seven different identities. 11/10 rating for the actor play. Bonus, two of the actors played together in 'She was pretty' (your second OTP – one true pairing – will get to be real 😉 )
If you want to watch original dramas, go to the tvN cable channel. This channel is quite new compared to bigger channels like KBS, MBC, SBS but mostly all their dramas are gold. I recently watched 'Reply 1988'… It was really really good, can't get over it. There is 'Reply 1997' too that is really good. They take you back to old times, talk about youth, family, friends… Nostalgia will come find you for some weeks.
Main  actors
Song joong ki
Personal favorite. He started in the TV-show Running man and then went on with his acting career. Some must see series: Currently playing in the big show 'Descendants of the sun', previously in 'The innocent man' (revenge drama, high quality story and acting),  'Sungkyunkwan Scandal' (he's not the main actor, but it's the one who got me to know him + Bonus: he plays with his real life best friend).
Ji Chang wook
He does a lot of musicals. But made a name for himself in 2013 in small screen with the long but worth your time drama 'Empress Ki'. And in 2014, he played in 'Healer', a must watch serie (even if you're not into kdramas, just watch it).
Lee Jong-suk
After doing some small part in series, he got a lot of main role in: 'School 2013', 'I can hear your voice' (the best one, revenge), 'Pinocchio' (the second best one), 'Doctor stranger'.

Park bo gum
He's a newcomer but the moment you see him you won't be able to forget him. In drama or in real life, he is an angel. You can see him in 'Reply 1988' (his best role + he has a big part), in 'Hello Monster' (kind of psychopath) and 'Naeil's Cantabile' (small part, but you'll cry for him)
Main actresses
Jun Ji Hyun
She started early, in 1997, and made a big name for herself. She is a great actress, every movie she plays in is a blockbuster. Most well-known in the movie 'My Sassy Girl' (2001), you will also like her in 'Windstruck', 'The thieves' and more. Concerning series, she played in 'My love from another star' in 2013-2014 and showed all Asia her "awesomeness".
Shin Min Ah
The beautiful and amazing. She rocks every role, realistic or with tons of super power. You can see her in 'My Girlfriend is a Nine-Tailed Fox' (personal favorite), 'A Love To Kill' (if you like to cry), 'Arang and the Magistrate' and in her new one 'Oh My Venus'.
Gong Hyo Jin
Her charisma and confidence is overflowing in each of her characters. She is a guarantee of great dramas. All of her works are great from  'Pasta', 'The Greatest Love' (very very funny), to 'Master's Sun' (amazing, on my top list of all time korean dramas) or 'It's Ok, That's Love'.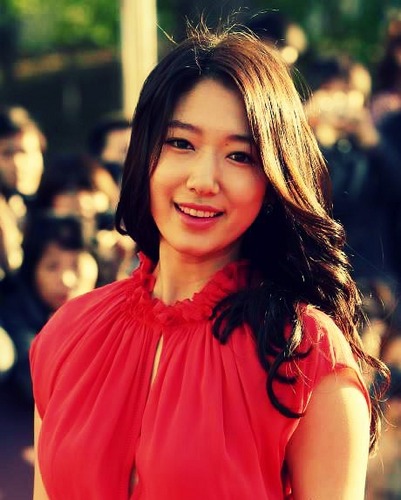 Park Shin Hye
Last but not least, she started in 'Stairway to Heaven'. But she is better famous for the well-known drama 'You're beautiful'. Then for the pleasure of the fans who were too heartbroken at the end of the series, she reunited with the 2nd male lead in 'Heartstrings'. She also played in 'Flower Boy Next Door' and more recently in 'Pinocchio' (well-written story, but which has nothing to do with the cartoon of same name).
Written by Fatima Mezidi and Tifenn Floch
-We do not own the photos in the article-