Month:
March 2016
Maybe you've heard about them, maybe not. Korean series, commonly called Korean dramas, are becoming more and more popular around the world. At this moment, the new drama 'Descendants of the sun' is at least taking all over Asia. It was sold in Japan as the biggest deal in 3 years, the main actor is doing fanmeeting in China, and the ratings are all over the roof. And all Korea is crazy about it. With only 6 episodes, it broke the record of 'My Love From The Star' who took Asia by a storm in 2013.
Main series
If you go back in time, the series 'Full House' from 2004, (with Rain and Song Hye-kyo), has a classic plot: a man and a woman forced by fate to live together through marriage contract, but we all love it. It is one of the first dramas.
Everybody's first drama is 'Boys Over Flower', famous for its F4, Flower 4, a group of 4 rich and handsome high schoolers who have total control over their school. There's a lot of overaction and cliches, but everybody has to watch this one at least once!
Let's see more recent dramas. In 2013, 'My Love From The Star' was (and always is) a big hit. The story is about an alien who came to earth 400 years ago and his love, a great actress Cheon Song-Yi. You will love her, and how Jun Ji hyun played as her.
In 2014, there was 'Healer' (with actor Ji Chang Wook and actress Park Min Youn) an action filled drama with a super cool well-written plot.
In 2015, there is 'Kill me Heal me' with actor Ji Sung who plays a guy with his personality scattered into seven different identities. 11/10 rating for the actor play. Bonus, two of the actors played together in 'She was pretty' (your second OTP – one true pairing – will get to be real 😉 )
If you want to watch original dramas, go to the tvN cable channel. This channel is quite new compared to bigger channels like KBS, MBC, SBS but mostly all their dramas are gold. I recently watched 'Reply 1988'… It was really really good, can't get over it. There is 'Reply 1997' too that is really good. They take you back to old times, talk about youth, family, friends… Nostalgia will come find you for some weeks.
Main  actors
Song joong ki
Personal favorite. He started in the TV-show Running man and then went on with his acting career. Some must see series: Currently playing in the big show 'Descendants of the sun', previously in 'The innocent man' (revenge drama, high quality story and acting),  'Sungkyunkwan Scandal' (he's not the main actor, but it's the one who got me to know him + Bonus: he plays with his real life best friend).
Ji Chang wook
He does a lot of musicals. But made a name for himself in 2013 in small screen with the long but worth your time drama 'Empress Ki'. And in 2014, he played in 'Healer', a must watch serie (even if you're not into kdramas, just watch it).
Lee Jong-suk
After doing some small part in series, he got a lot of main role in: 'School 2013', 'I can hear your voice' (the best one, revenge), 'Pinocchio' (the second best one), 'Doctor stranger'.

Park bo gum
He's a newcomer but the moment you see him you won't be able to forget him. In drama or in real life, he is an angel. You can see him in 'Reply 1988' (his best role + he has a big part), in 'Hello Monster' (kind of psychopath) and 'Naeil's Cantabile' (small part, but you'll cry for him)
Main actresses
Jun Ji Hyun
She started early, in 1997, and made a big name for herself. She is a great actress, every movie she plays in is a blockbuster. Most well-known in the movie 'My Sassy Girl' (2001), you will also like her in 'Windstruck', 'The thieves' and more. Concerning series, she played in 'My love from another star' in 2013-2014 and showed all Asia her "awesomeness".
Shin Min Ah
The beautiful and amazing. She rocks every role, realistic or with tons of super power. You can see her in 'My Girlfriend is a Nine-Tailed Fox' (personal favorite), 'A Love To Kill' (if you like to cry), 'Arang and the Magistrate' and in her new one 'Oh My Venus'.
Gong Hyo Jin
Her charisma and confidence is overflowing in each of her characters. She is a guarantee of great dramas. All of her works are great from  'Pasta', 'The Greatest Love' (very very funny), to 'Master's Sun' (amazing, on my top list of all time korean dramas) or 'It's Ok, That's Love'.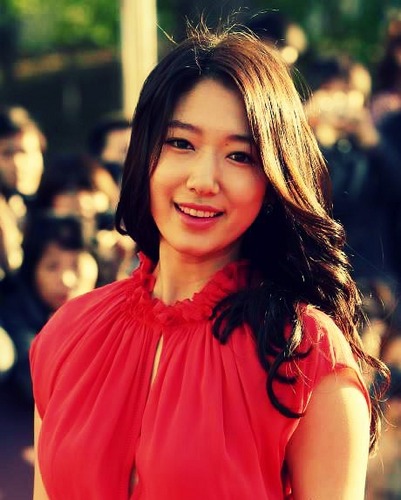 Park Shin Hye
Last but not least, she started in 'Stairway to Heaven'. But she is better famous for the well-known drama 'You're beautiful'. Then for the pleasure of the fans who were too heartbroken at the end of the series, she reunited with the 2nd male lead in 'Heartstrings'. She also played in 'Flower Boy Next Door' and more recently in 'Pinocchio' (well-written story, but which has nothing to do with the cartoon of same name).
Written by Fatima Mezidi and Tifenn Floch
-We do not own the photos in the article-
Today we will take a look at an online in browser game that is getting more and more popular at the moment. The principle is very simple, eat others without being eaten yourself ! All the players are balls of different clors, you start off small and you have to eat smaller cells to grow in size. To add a little complexity a player can also chose to split in order to eat or surprise other cells as well as throw out some little particles in order to get faster(the smaller you are the faster you can travel).
This game is interesting and growing in popularity because of its inherent simplicity. There is no need to create an account and the pc requirements are so low that almost anyone with any kind of internet connection can play it. After playing a few games one can realise that there is a lot of strategy involved, some situations can remind one of darwinism. The cells that got big usually followed some simple principles that allowed them to survive this long. The idea is that a cell that split takes a while to reform so everytime you split to eat another cell you have a non negligible period of time where you are vulnerable.
There are multiple gamemodes like for example individual or teambased. There is the possibility of playing on the same server than your friends, in which case an element of teamplay is added to the mix.
All in all you should really check out this simple game if you havent done so it is very worth it !
WA, PA, MG
Pi Day is celebrated on March, 14th (3.14 … you know what I mean). It's a celebration of the mathematical constant π. For this day, people cook pie and eat them at 1:59 pm (as  π=3.141592 … you still know what I mean).
Last year (2015) Pi day had a double signification because the year was taken into account as the day always is. So we obtain 3.14.15. Then, we had a triple effect at  9:26:53 am as π=3.141592653 …
In some universities, teachers plan activities to enrich and deepen students' culture about the constant π. Activities might include investigations of the value of π, special π-projects and parties with pizza or other kinds of 'pi'.
In SCAN we celebrates Pi Day at 1:00 pm under a shiny sun and the SCAN First students are in charge of organizing it. Other SCAN students and SCAN teachers can bring pie or other goodies to eat. It's a real convivial moment between the whole SCAN section.
Last 'MindBlowning fact': Pi Day happens to be the same day as Albert Einstein's B-day! MindBlown *o*! So March 14th is a perfect day to plan maths challenges and/or do fun stuff with maths …
Written by Coraline Conan and Tifenn Floch and Mezidi Fatima
You may have heard about the Shell eco Marathon. It is actually a car race organized by the famous company Shell Global. It involves students from all over the world. Participants are supposed to design, build and drive their own car. There are in fact several competitions, in America, Asia or Europe. The goal of these contests is not to reach the maximum speed but to travel the furthest with the equivalent of one litre of fuel: cars drive during a given time around the circuit at a fixed speed and organisers determine their energy efficiency. There exist in fact to classes and several categories. The Prototype class aims the maximum energy efficiency and user's comfort takes a second place whereas the UrbanConcept class encourages more practical designs. The categories depend on energy type: internal combustion engine (petrol, diesel, ethanol, liquid fuel made from natural gas) or electric mobility, where vehicles are powered by hydrogen cells or lithium-ions batteries. Off-track awards promote other achievements like communication, design, technical innovation…
Now back to our campus! At INSA, the PIC (Proto INSA Club) participate to the race in the Prototype class since 1992, with an internal combustion engine. Last year, the PIC was part of the European top 10, and the eleven years old prototype EPIC travelled the equivalent of 1395 km with one litre of fuel… EPIC will take part to the Shell eco marathon in London from June 30 to July 3rd. However, the specifications of the race are changing, and a new prototype has to be made. Nearly everything is "homemade", the frame, the hull and the wheels are built with carbon fibre in the premises of the club, in the basement of GI department, as well as electronics and motor, with the help of the sponsors. I let you imagine the challenges to overcome: upgrading EPIC, building the new prototype ICARE, communicating to have new members, forging and reinforcing bounds with the sponsors… Doing something by ourselves is always an enjoyable experience, particularly                at the first cycle where we have a lot of theoretical courses…
Written by Augustin Pigé
Looking for a job offer or an internship? Are you interested in meeting recruiters and getting contacts from international firms? Come to the Forum Rhône-Alpes!
But wait, you're still in PC, without any degree yet and you think it's too soon to be looking for anything? This is the right job for you! You can become an ambassador and be the link between the organisers of the event and the firms. Choose the firm you want to represent! You'll have the opportunity to witness the work behind the scenes, see how the recruiters choose their candidates and be in direct contact with them for the whole day. So don't hesitate to check out the companies that will be present on http://www.forum-rhone-alpes.com and meet them at the Double-Mixte on Wednesday 9th and Thursday 10th of March.
Written by Anh Pham
Gourmet Moment : Chestnut CheeseCake by Guillaume and Thomas

Yield : Makes 8 serving or 4 SCAN
Ingredients :
For the base :
-2 cups Speculoos crumbs
-60g of butter
-1 heaped tablespoon sweetened chestnut purée
For the cheesecake :
-2 cups cream cheese
-3/4 cup sugar
-3 eggs
-3 eggs yolks
-3/4 cup sour cream
-1 teaspoon lime juice
-1 teaspoon vanilla extract
-1-2 teaspoon rum
-1 cup sweetened chestnut purée
For the syrup :
-1/3 cup water
-1/4 cup rum
-1 tablespoon sweetened chestnut purée
-1/4 cup superfine sugar
-1 table spoone butter
Preparation
Preheat the oven to 180°C, and put the kettle on to boil.
For the base, process the speculoos crumbs, butter and heaped tablespoon chestnut purée until like fine crumbs. Press the mixture into the bottom of a 25cm springform pan and place in the fridge while you make the filling.
Beat the cream cheese until smooth and add the sugar. Add the eggs and egg yolks, beating them in one by one until they are incorporated into the cream cheese and sugar. Pour in the sour cream, lime juice, vanilla extract and rum, and beat again until smooth and creamy. Finally fold in the sweetened chestnut purée. Don't worry about making a fully amalgamated mixture: smooth cream cheese with grainy streaks of chestnut is just fine.
Line the outside of the springform pan containing the crumb base with a good wrapping of plastic wrap, so that the whole of the bottom and sides are enveloped in plastic. Do the same with aluminum foil, covering the layer of plastic wrap to make a very watertight casing. Stand the springform, thus covered, in a roasting pan and pour in the chestnut filling. Once that's done, pour water from a recently boiled kettle into the roasting pan to come just over 2-3cm up the side of the pan (the plastic wrap will make it bob up and down a bit) and place in the oven to cook for an hour.
When the cheesecake's ready it should be just set on top with a hint of wobble underneath; it certainly carries on cooking as it cools. Take the cheesecake out of the roasting pan, take off the foil and plastic wrap and let the cheesecake cool on a rack. Refrigerate overnight before unmolding and leaving it to get back to room temperature. If you need to unmold it long before you want to eat it (I often do just because I like to get all bothersome stuff out of the way before people arrive) then just sit it on its serving plate in the fridge until about 20–30 minutes before you want to eat it. I'd take it out as you sit down to dinner or lunch or whatever.
You can make the syrup in advance but do not pour over until the actual point of serving.
You just put all of the syrup ingredients into a saucepan and melt together. Let the syrup boil for 10 minutes, then cool to just warmish (or even room temperature) before criss-crossing the top of the cheesecake with it.
Inspired by NIGELLA LAWSON on epicurious.com
The 88th ceremony of the Oscar took place Sunday 29th February and brought good surprises. "Spotlight" won the biggest award of the evening with Best Picture and Best Original Screenplay. " Mark Rykance from "Bridges of Spies" triumphed with Supporting Actor, Alicia Vikander in "The Danish Girl" with Supporting Actress and Brie Larson for Lead Actress in "Room".
"The Revenant" won 3 awards, Best Cinematography, Director and Lead Actor. Leonardo Dicaprio finally got his Oscar, along a long standing ovation, at the age of 41! The director Alejandro Iñárrituv wins this award for the 2nd year in a row.
The blockbuster "Mad Max: Fury Road" ended up being the biggest winn
er of the night with 6 awards, all technical prizes.
The winner for Best Documentary Feature goes to "Amy" and the one for Best Original Score is Ennio Morricone for "The Hateful Eight."
The award for Best Animated Feature Film is "Inside Out", the one for Best Animated Short Film is "Bear Story".
Fun fact: Le
onardo Dicaprio's first Oscar generated more than 440,000 tweets per minute. That made it the most-tweeted minute of an Oscars telecast ever, handily beating the previous record of 255,000 tweets per minute, set in 2014 when host Ellen DeGeneres tweeted a star-studded selfie.
Written by Fatima Mezidi, Tifenn Floch, Coraline Conan
BEST is an association of european student with 3600 members from around 30 countries. As I am part of it, I wanted to show you what it is all about ! BEST stands for Board of European Students of Technology.
Our Goal : Help students develop themselves
BEST helps students to open themselves to foreign cultures, countries and societies, in order to improve their skills and abilities to work in a multicultural environment. BEST gives the student the opportunity to train abroad, organize local and international event, meet students from all Europe that have different customs but the same willing to learn and share.
Not only we empower diversity, as we want students to understand and respect different cultures and societies, it is our Vision, but we do not forget to develop them. Our Mission is to creates opportunities for personal development of students and supports them in reaching their full potential.
-"So yeah, pretty nice speech huh, but what do you actually do ??"
Let's go straight to the fact !
The association BEST is considerable, hence it is divided in local groups in every country and each one organize many events.
At Lyon we will welcome not less than twenty students coming from Russia to Spain, for the Spring Course on April's holidays. They will visit Lyon, have fun with games, activities and courses about sustainable development and environment (it is the theme of the year).
Other events are about engineering like EBEC, an engineering competition that takes place in Lyon, Grenoble and the final is in Ukraine !
Moreover, since we are engineering students, we organize events about student's career, like Start-up Camp or International Career Day.
There is many more events, I can't list them all !
Of course you don't need to be part of BEST to participate to them, but it's way more fun, and it will give you many experiences in organizing events !